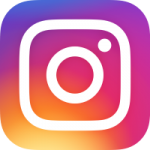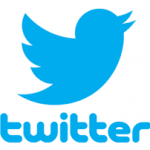 If YOU are looking for the simplest way to build your brand and have it managed 24 hours per day, you've come to the right place! We manage and build your social media accounts to optimize your branding and reach out to direct people that are interested in YOU and YOUR BRAND!  The ALL IMPORTANT NUMBERS of followers are what everyone is looking for! If you're a DJ, Lifestyle Brand, Promoter, Club, or even normal type business or individual – Festival Sponsorship companies want your numbers to be BIG! Why? Because they want to maximize their reach in impressions and active people that will see, endorse and attend their brand.  How many paying customers can you bring to the event?  How many people will see our product?  These are the questions they all want to know, which will decide if they BOOK YOU or Pay you to endorse their particular brand, event of product!
There are many sites that can ADD FAKE FOLLOWERS, LIKES and COMMENTS to your Social Media
If you're looking to just boost the numbers for a short period, this can be somewhat helpful in the short term, but fake followers fall off fast.
The Downfall
Most companies can sniff out the fake ones making YOU look like a BOOSTER, which will immediately eliminate you from their consideration.
We only seek out and find 100% REAL people that are interested in YOU and YOUR BRAND in any location!
We will MANAGE YOUR ACCOUNTS 24 hours per day to insure that the optimal amount of people can be solicited and added, and photos that pertain to your keywords are LIKED! We can manage TWITTER, INSTAGRAM and/or SOUNDCLOUD! Or all as a package deal (best value)!
Testimonials
"I just wanted to give a shout out to Jesse Saunders and the Electronic Music Café folks who have helped me implement an effective social media practice. The Electronic Music Café's services included consulting regarding content, social media best practices, target advertisements and target followers. Over the past three months, all of these facets have assisted me in growing a solid fan base (From 0) on Twitter (500 followers), Instagram (5k followers) and Soundcloud (1k followers) these vehicle's are very important to creating a solid social media buzz to grow one's DJ influence. The 100% real fan following that EMC Network has grown @JoelyLupoMusic has allow me to get my music and mixes heard which in turn has helped book gigs. You can be the most talented & hardworking DJ and Producer in the world but if nobody hears your work the chances of becoming a respected and working DJ and producer is very slim. We live in a social media age, most everything is filtered though some sort of social network, and there are a lot of people out there fighting for the same audience. EMC grows your social media in a targeted manner to ensure you are connected to the right audience to get your music heard! I'm grateful to Jesse and the Electronic Music Café network for their consulting around my DJ/ Production brand!" ❤️️, Joely Lupo